CLICK HERE FOR VIRTUAL TOUR BCM SCHOOL BASANT CITY
FACILITIES
LIBRARY
The School Library provides academics resources for all the students , administrative staff and parents also. It has about 13717 books, 17 magazines and 11 newspapers. Students regularly present their reviews and best selected are rewarded accordingly.
SCIENCE LABORATORIES
Theory without practice is sterile, practice without theory is blind. Copying and pasting simply destroys the creativity. Our school has three well stocked labs to encourage practicality
PHYSICS LAB Instruments and related equipment for conducting experiments on fluids,Optics, current electricity, semiconductors, thermodynamics and magnetism etc.
CHEMISTRY LAB It is equipped with collection of charts, chemicals and modern Gadgets for conducting experiments. Gas plant is also available equipped with fire Extinguishes and all safety devices.
BIO LAB Our Bio Lab has compound microscope, binoculars, permanent slides and models etc. Botanical garden is also their in the school premises.
The school has well furnished and airy classrooms equipped with educamp smart class system which provides manipulative ideas and lesson plans that promote students' interst in Maths ,Science and technology.
COMPUTER LABS & LANGUAGE LAB
Without knowledge education has no meaning. In our school, we provide well equipped computer rooms & language lab with multimedia computers, web cameras printers, software and laptops.
INNOVATION & TINKERING LAB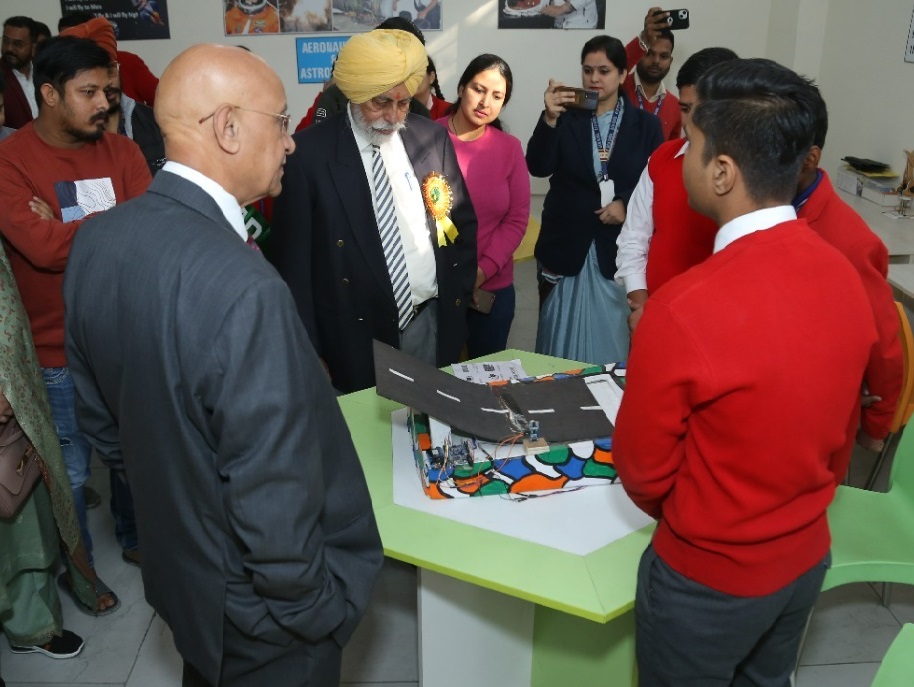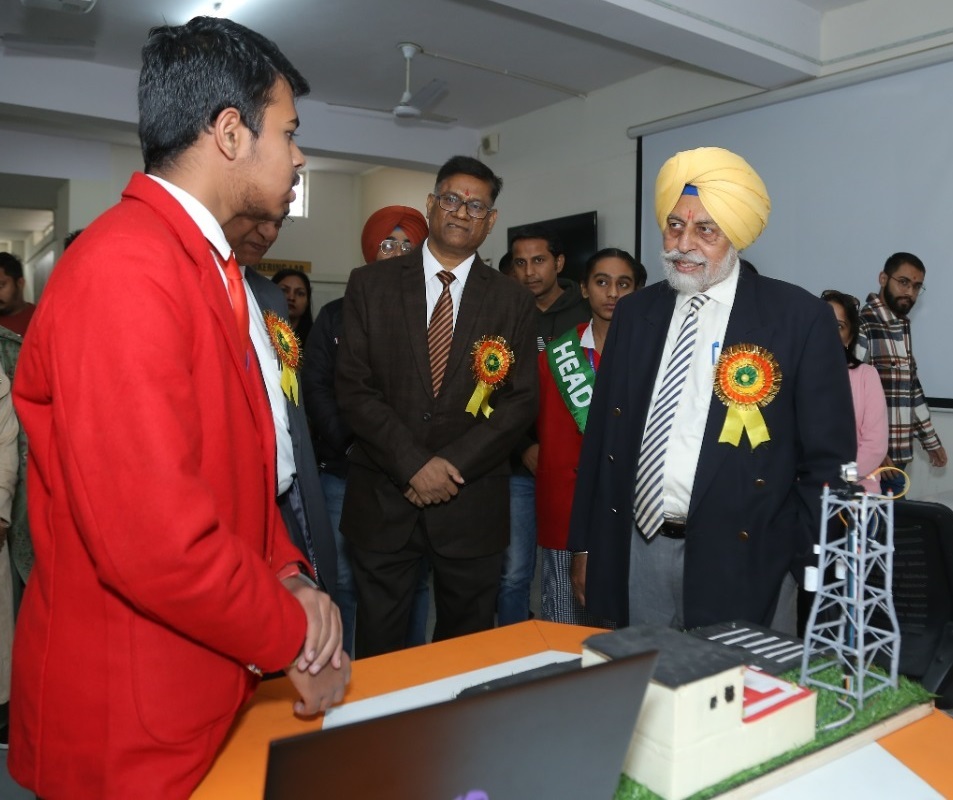 Tinkering lab is synonym of innovation and creation where students are free to explore the world in the field of technology.It is quite helpful in arousing inquisitive feelings of the students.
CLASS ROOM
Today successful are those who know how to make use of digital technology. The digital world has taken place of pen & paper and brought revolution in learning, teaching, acquiring knowledge and information in all fields. In our school, we provide well equipped L.C.D. & Smart Class rooms.
SPORTS